From 1 – 9 October, Kikker will play outside on three different playgrounds in Utrecht city. Public spaces where we'll play for you! You can either visit the playgrounds or discover them by chance. Anyway, it will be a surprising encounter for sure. Here you'll find more information about the KikkerKontainer (literally translated: Frog Container) at Janskerkhof. The other two KikkerKontainers can be found at Hoge Woerdplein and Stadhuisplein. The containers can be visited for free.
Sam Scheuermann - A study on becoming
Two bodies intertwined, arms around the shoulders, legs entangled, faces close. It's both the image of an embrace and of wrestling.
We only need to blink our eyes and the images we constructed have already transformed. Altering our perspective, new interpretations emerge. Realities seem ever-changing.
A study on becoming welcomes the visitor into a photographic lab. A research space where we explore our gaze and the way we frame our perception.
Saturday 1 till Monday 3 October - 10h00-22h00
3 okt: performance at 12u00, 13u30 and 15h30
Paulina Prokop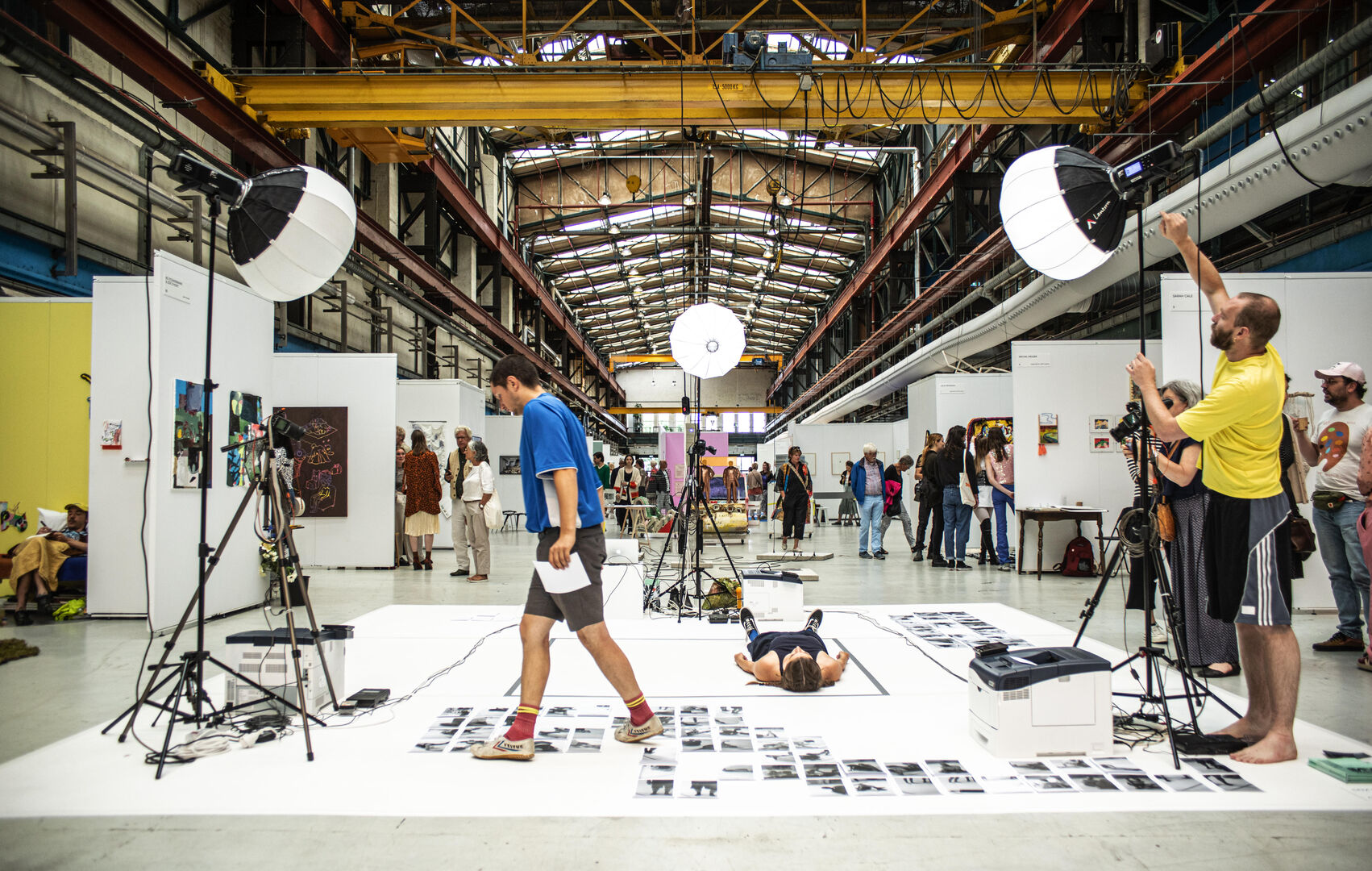 Jean Chan - A porcelain of a story
'A porcelain of a story' is an installation composed of multiple ceramic containers. Each porcelain is symbolises a story from an expat. A story about their experience of building a safe place in an unfamiliar environment, and the connections between their new home and old home. A life in transition in a ceramic portrait. The characteristic of porcelain is like the situation of people in the transition --- solid and fragile.
Besides this installation, the short film 'Wandering Porcelains' will be shown. In this film, Jean tries to to convey the feeling of being alien in different surroundings, a place where porcelains should not be placed.
Jean Chan is a scenographer with a fashion design background. She was born in Hong Kong-born and settled in Utrecht after finishing the master of Scenography at the HKU. The development of her work is often reliant on finding the connection between her past and present life. She uses material language to build a series of "shelter" for seeking a "home feeling". She aims to evoke an empathetic feeling for spectators when experiencing the space with materials, and finding the meaning of a safe place for us.
Tuesday 4 till Thursday 6 October - ongoing installation (10h00-22h00). Everday performances at 12h30, 14h30 and 17h00.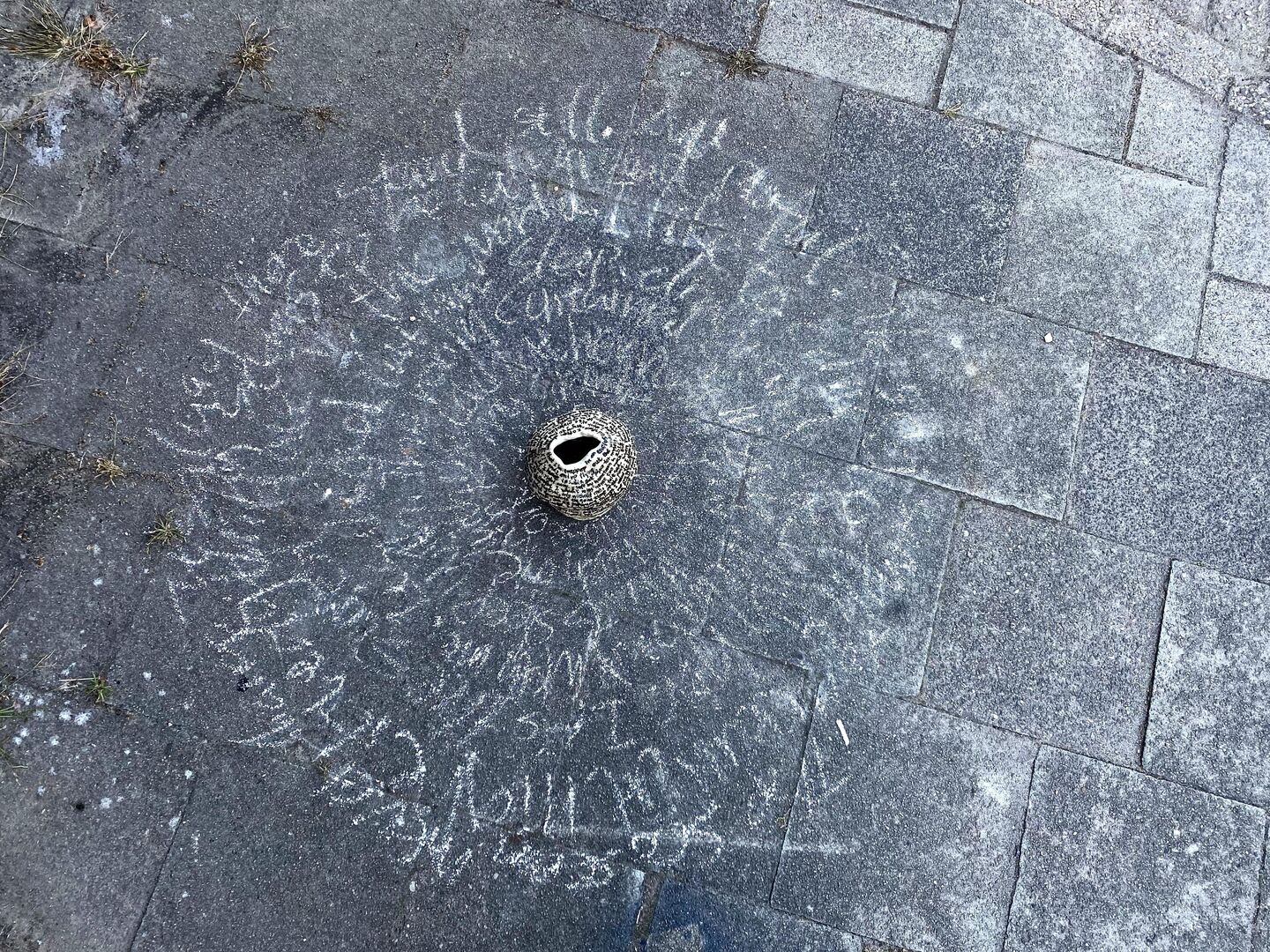 DOX club presents
For three days, DOX moves its studio to our KikkerKontainer at Janskerkhof in the city centre of Utrecht. It will become a vibrant place for public repetitions, workshops and special performances by choreographers and performers of the DOX Club, a creative playground for research, presentations and productions.
DOX Club offers an educational track for young performing arts talents in order to make an interdisciplinary performance, together with well-known choreographers and dancers like Justin de Jager, Robin Nimanong, Ruben Chi Verhoeven, Bob Sizoo and YoungGangsters.
Every day, a host will present short performances by young dance talents who finished the DOX Club track. On Sunday evening, a hiphop battle by The Kulture of Hype&Hope / Giovani Vreeda will be held.
Friday 7 Oct
12:00- 14:30: Work session and workshop dance - Justin de Jager, Melina Romano and Tosca Knauf 15:00 - 15:45: Dance performance Bodyscan - Robin Nimanong
16:30 - 17:15: Dance performance Bodyscan - Robin Nimanong
18:30 - 22:00: Repetitions Club - YoungGangsters and Simon Bus

Saturday 8 Oct
12:00 - 15:00: Repetitions Club - Justin de Jager
15:00 - 18:00: Repetitions Club - Ruben Chi Verhoeven & Bob Sizoo

Sunday 9 Oct
12:00 - 14:00: Repetitions Club - YoungGangsters and Simon Bus
14:00 - 16:00: Repetitions Club - Ruben Chi Verhoeven & Bob Sizoo
16:00 - 18:00: Repetitions Club - Justin de Jager
19:00 - 20:00: DOJO/battles + dj - Giovani Vreede / The Kulture of Hype&Hope