From 1 – 9 October, Kikker will play outside on three different playgrounds in Utrecht city. Public spaces where we'll play for you! You can either visit the playgrounds or discover them by chance. Anyway, it will be a surprising encounter for sure. Here you'll find more information about the KikkerKontainer (literally translated: Frog Container) at Hoge Woerdplein. The other two KikkerKontainers can be found at Janskerkhof and Stadhuisplein. The containers can be visited for free.
Tweetakt presents: RHYTHM OF RULES AND IRREGULARITIES - VAKKI
Just as the universe is created by quantum fluctuations, the essence and structure of existence are transformed and created with small movements. Elements composed of various colors and geometric relationships are the smallest unit as a visual language in the work.
These visual patterns create certain rules and orders, repeating abstract images and creating their own small trajectories. Forms moving in an orderly fashion face a new relationship again, creating a process of establishing another order. Each element shows regular and repetitive movements, making gradual changes of rules and irregularities. This work symbolizes the process of non-stop movement, expansion, and creation of another space.
Saturday 1 till Tuesday 4 October - ongoing installation (10h00-22h00)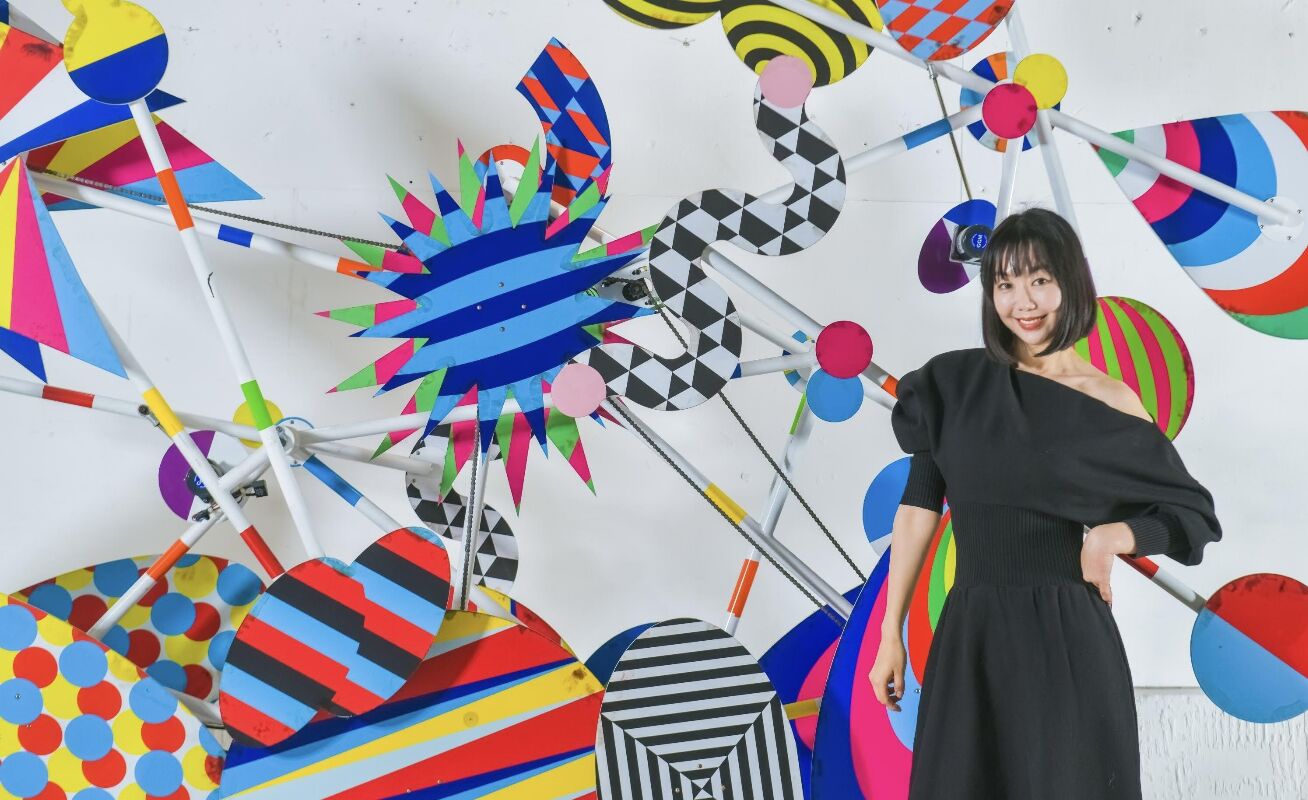 Tweetakt presents: Jef Van gestel - LANDSCHAP
LANDSCHAP (LANDSCAPE) is a visual installation consisting of a pile of golden glitters. The visitor/passer-by is invited to push a yellow button. The fans will turn and the glitters will start to move. The longer you push the button, the more the glitters will be replaced in space. Slowly, the landscape changes.
Jef Van gestel is an actor, a director and drawer. His theatre work is like a mental playground where the spectator can associate freely. Playfull, tender and full of absurd humour, Jef searches for the boundaries. Alienated poetry and untamed fantasy are characteristic for his style. His work often has common ground with Dadaism, Antonin Artoud and contemporary visual art. LANDSCHAP is his first piece of visual art.
LANSCHAP was created by order of Festival Tweetakt, as part of the art program at For Ruigenhoek.
Thursday 6 till Saturday 9 October - ongoing installation

Friday 7 October: 10h30 - 22h00
Saturday 8 October: 10h00 - 18h00
Sunday 9 October: 10u30 - 17u00