Gosia Wdowik
SPRING: She was a friend of someone else
Theater, Language no problem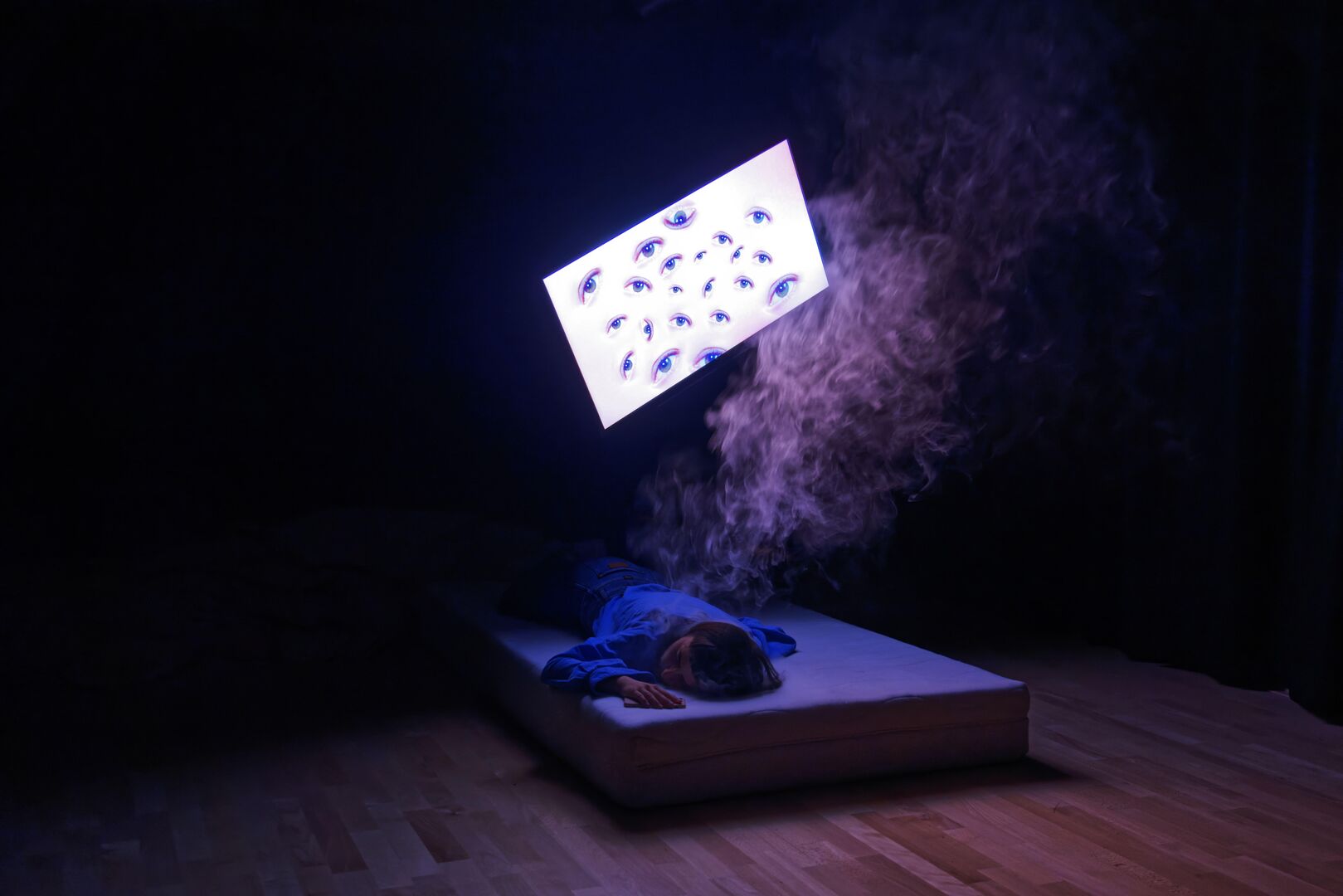 She was a friend of someone else is a performance by Polish playwright Gosia Wdowik. In the play, she explores the link between burnout and activism: the fear that rights cannot be acquired for life, and the moment someone is not paying attention, they can disappear. Using a personal story, she describes the commitment to women's rights in Poland. With subtle choreography, the viewer is drawn into the life of a woman who decides one day, instead of protesting, to stay in bed, only to get out again someday.
The project originated in a country where women have limited access to contraceptives and where abortion was declared illegal in January 2021. Despite immense protests, women's rights still remained disregarded. The original idea behind She was a friend of someone else was that women could unite and publicly admit that they had had an abortion, without feeling guilty or afraid, and that this would change or affect the law.
Wdowik brings the story from Poland as a universal warning for a need to protect democratic values, as well as a portrait of exhaustion and resignation - as main enemies in her long-lasting activism.
Concept, text and direction - Gosia Wdowik Collaboration in dramaturgy - Maria Rössler Visuals designer and vide-art - Jimmy Grimma Set design - Dominika Olszowy, Tomasz Mróz Light design - Aleksandr Prowaliński Performed by - Jaśmina Polak, Oneka von Schrader, Gosia Wdowik Work with/by: Agnieszka, Dominika, Jaśmina, Ania, Urszula, Marta K. , Justyna, Natalia, Julia, Martyna, Ola, Małga, Krystyna, Marta, Zosia, Edka, Doris, Yulia, Agata, Kinga, Beata, Iza, Zuza, Ewa, Magda. Production - NOWY TEATR Warsaw, CAMPO Gent Co-production - KUNSTENFESTIVALDESARTS, Teatro Municipal do Porto, SPRING Performing Arts Festival, Frascati Producties, HELLERAU - Europäisches Zentrum der Künste, Spielart Festival Munich, Dublin Theatre Festival, Beursschouwburg, Points communs - Nouvelle Scène nationale de Cergy-Pontoise / Val d'Oise Special thanks to - Jan Tomza-Osiecki, Marta Jalowska, Dorota Glac, Kamila Worobiej, Martyna Wawrzyniak, Marta Nawrot, Keerthi Basavarajaiah, Justin Schembri Part of the research based on - "I'll just say it and see what happens" created by TERAZ POLIŻ (Marta Jalowska, Dorota Glac, Kamila Worobiej), Martyna Wawrzyniak and Gosia Wdowik (Premiere 21.12.2021)
This might interest you