Mario Barrantes Espinoza
Tweetakt: El cantar del playo or... a song is a rose is a thorn (14+)
Specials & festivals, Language no problem, Muziektheater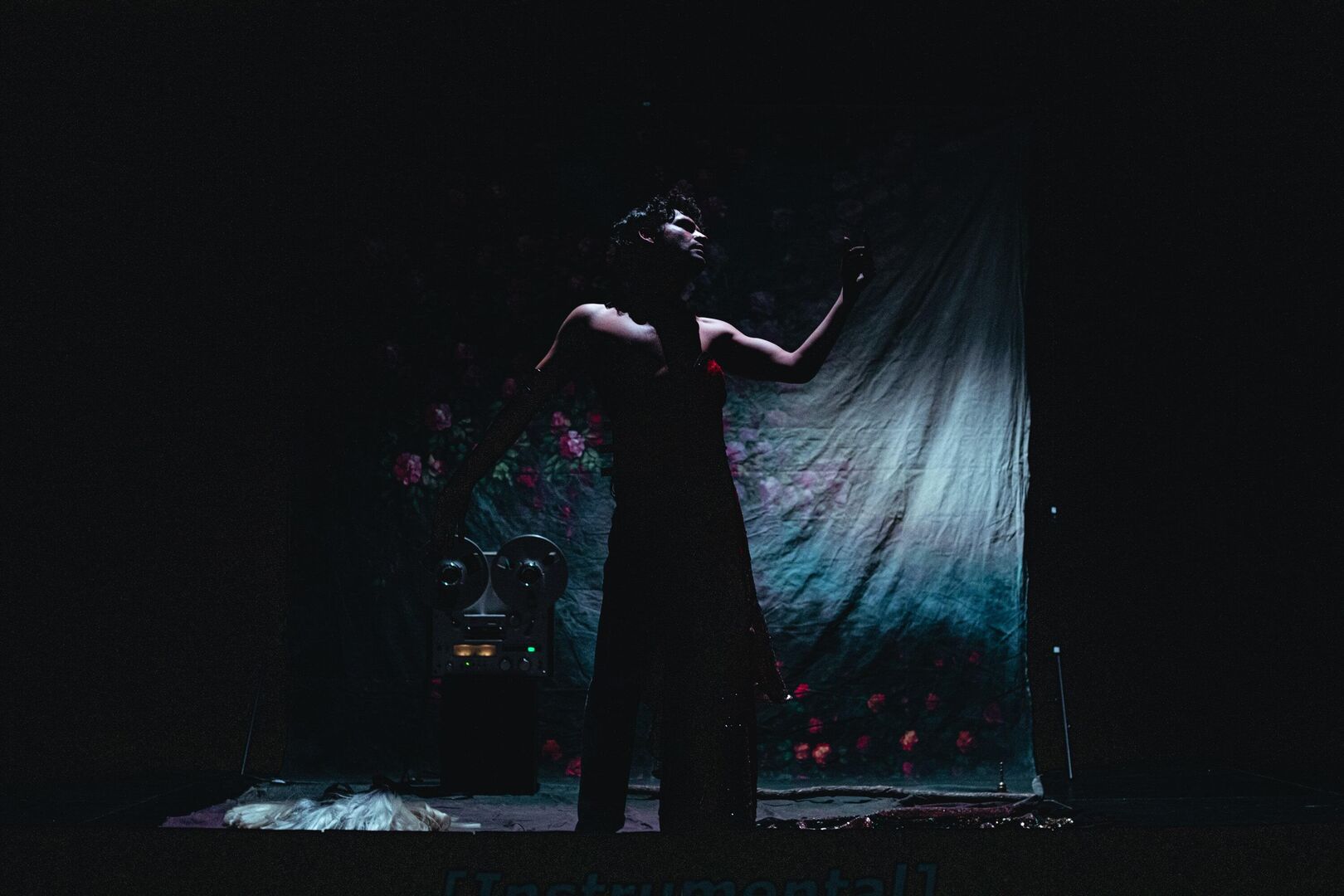 You appeared in my mind on the dance floor last night. You were smiling back at me. Mom
sings in the living room. The radio is on. "How can I not admire you… if all the time I carry you in my mind, in my dreams and in my heart". Love, my head is spinning.
The romantic music of various Spanish-speaking artists as far back as the 1960s is popular again… now these songs fuel the nightlife of Costa Rica in the early 2010's. Plancha, as the genre was later called, revived the nostalgic music that our mothers and grandmothers listened to while doing housework (música de plancha literally translates into 'music for ironing clothes'). The songs are full of theatricality, often celebrating the fantasy and suffering of romantic love, closely linked to telenovela culture and to the art of transformistas (drag queens). Fifty years later, plancha became an emotional oasis for the younger playo community of the capital, serving as the joyous soundtrack to a celebration of playo identities.
With his debut project El cantar del playo… ('the singing of the faggot'), Mario Barrantes Espinoza transforms the stage into a landscape of memories. A place where melodrama, songs and visual poems invoke his personal explorations of queer sexuality and identity, from the perspective of a Central American migrant in Europe.

Concept and performance - Mario Barrantes Espinoza Artistic assistance - Theo Livesey Tekst - Theo Livesey, Martín Zícari, Mario Barrantes Espinoza music Arrangement and sound design - Pablo Lilienfeld Music direction and voice coaching - Ignacio Jarquín Light design - Ryoya Fudetani Costume design - Flávio Juán Núñez Video projections - Federico Vladimir Strate Pezdirc Artistic accompaniment - Manu, Martín Zícari, Stefa Govaart Production - Hiros Coproduction – Het TheaterFestival, VIERNULVIER, C-takt, KAAP In collaboration with - Kunstencentrum Buda (Kortrijk), workspacebrussels, DE SINGEL, KVS, Kunstenwerkplaats, wpZimmer, PARTS, Decoratelier With the support of - de Vlaamse Overheid
Festival Tweetakt in Utrecht is een kunstenfestival voor iedereen. Met theater- en dansvoorstellingen, muziekoptredens, beeldende kunst, interactieve installaties en meer. Door jonge talenten en ervaren makers, uit Utrecht, uit Nederland en België, maar ook van ver daarbuiten. Geschikt voor alle leeftijden; van kleuters tot jongeren tot opa en oma. Theater Kikker is sinds jaar en dag vaste festivallocatie van Tweetakt.
Meer over Tweetakt
Ook interessant voor jou