Platform-K / Michiel Vandevelde & Philippe Thuriot
Tweetakt: The Goldberg Variations (15+)
Dans, Language no problem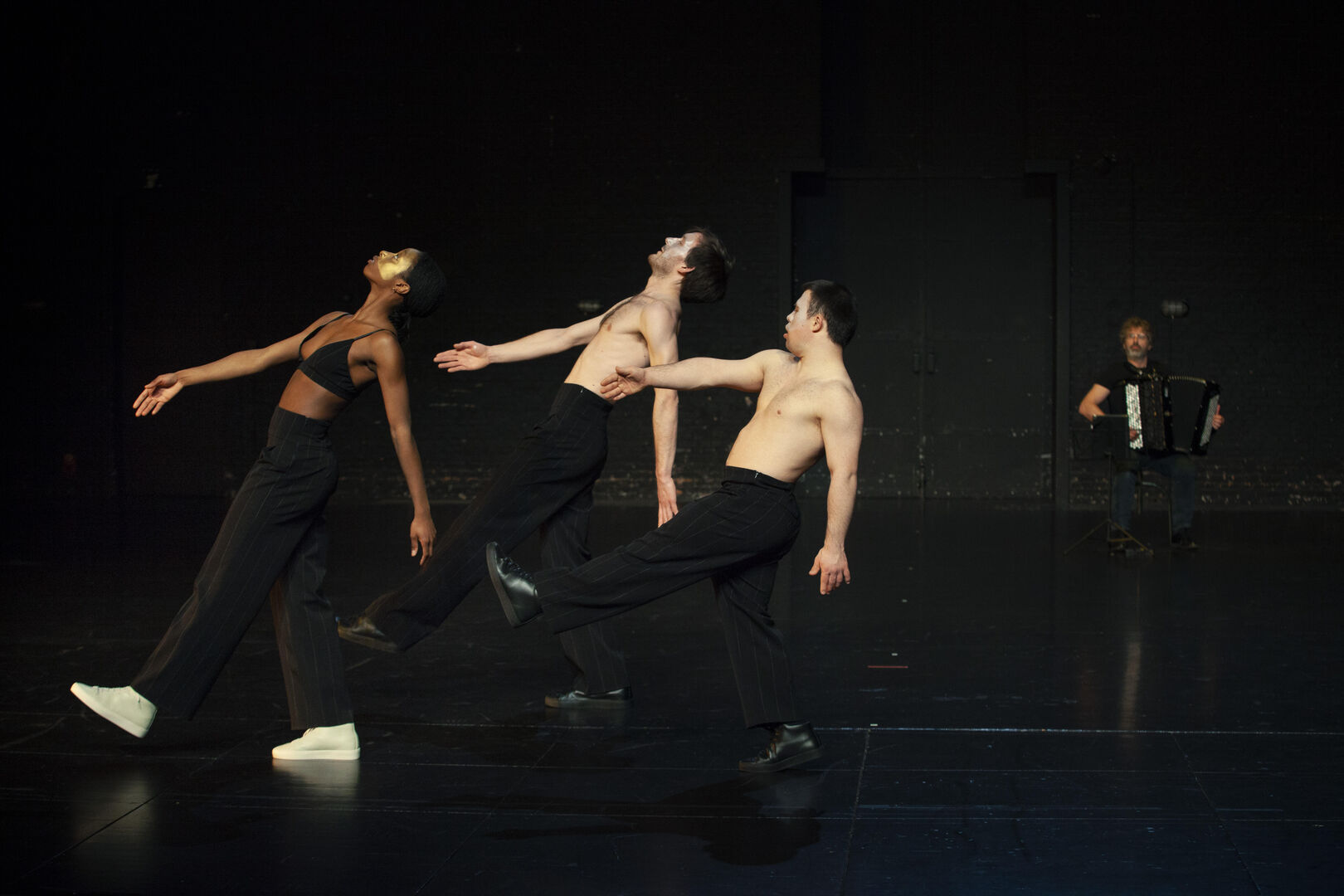 Platform-K / Michiel Vandevelde & Philippe Thuriot
Tweetakt: The Goldberg Variations (15+)
Dans, Language no problem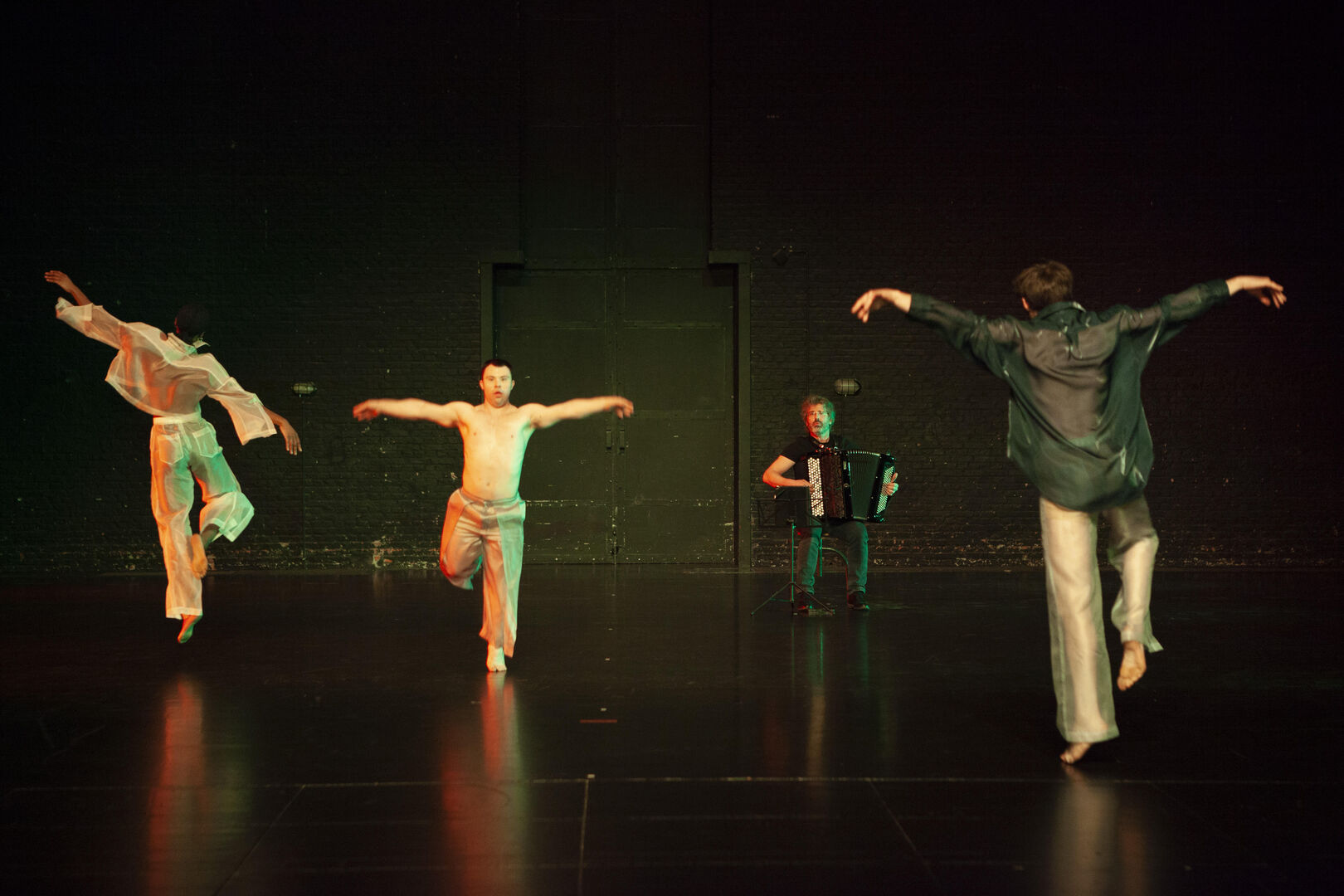 Platform-K / Michiel Vandevelde & Philippe Thuriot
Tweetakt: The Goldberg Variations (15+)
Dans, Language no problem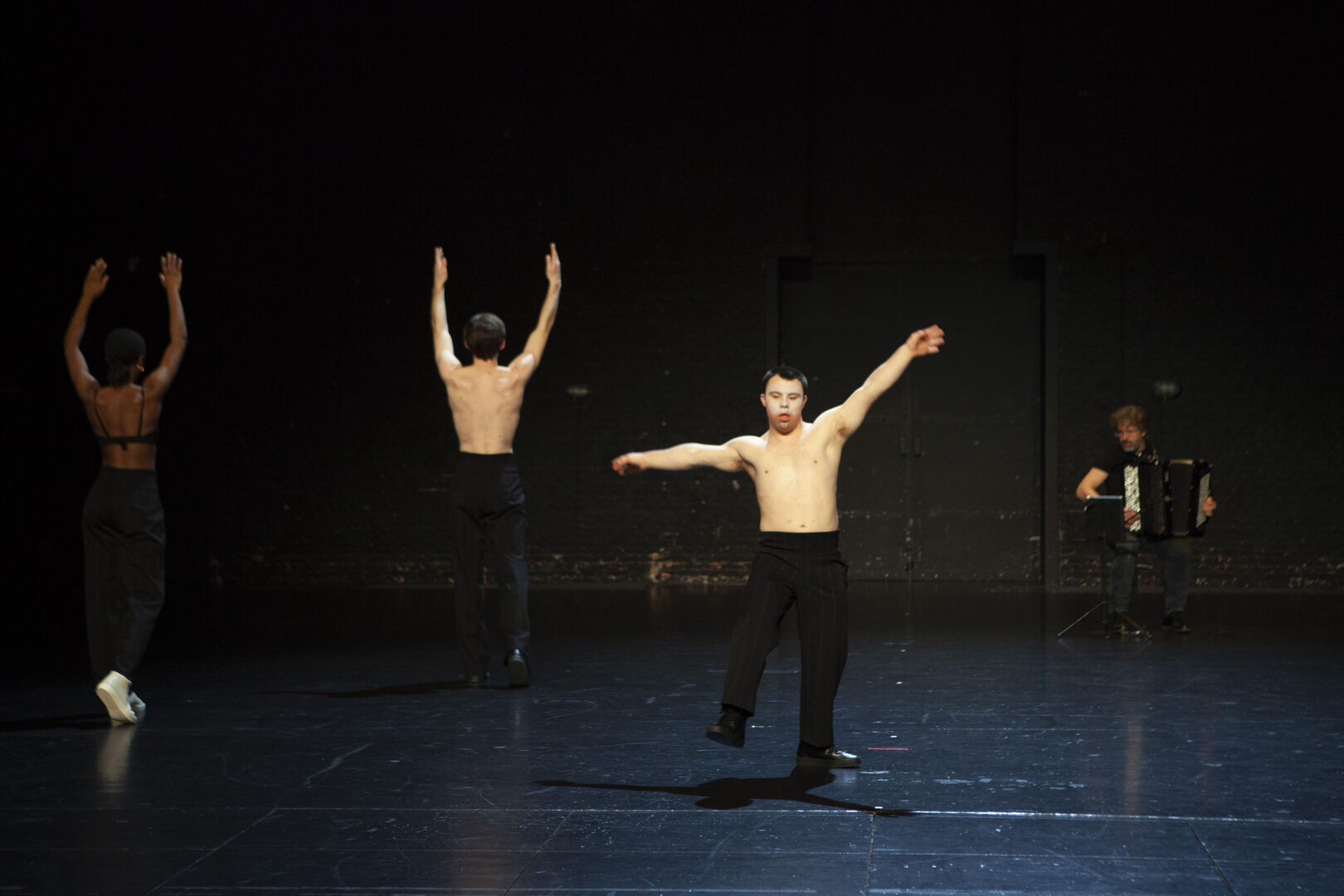 Performing Bach's most difficult pieces on a new instrument and offering a reflection on the state of contemporary dance: great ambitions that are fulfilled in The Goldberg Variations.
In this performance, dancers Oskar Stalpaert, Michiel Vandevelde, and Audrey Merilus get to work with Bach's famous music and Steve Paxton's iconic dance solo from the 80's.
It is a reflection on the state of dance today, on the state of democracy, on the past and the future, and on different forms of physicality. The polyphony that speaks from the numerous variations in Bach's music returns in the different layers of this dance performance.
Choreography - Michiel Vandevelde Dance - Oskar Stalpaert, Audrey Merilus en Michiel Vandevelde Live music - Philippe Thuriot Costumes - Tutia Schaad Costume assistant - Camil Krings Dramaturgy - Kristof van Baarle Scenography - Michiel Vandevelde, met steun van Tom Callemin Light advice - Tom Bruwier Production - Platform-K Coproduction - Vooruit en KAAP

With support of the Flemish Government, Nationale Loterij, Stad Gent, Konekt and de Koning Boudewijnstichting
Michiel Vandevelde started his dance career as a youngster at fABULEUS and afterwards studied at P.A.R.T.S. He is a choreographer, curator, programmer, writer and opinion-maker. His political and artistic activism is the common thread running through everything he does.
Platform-K makes professional dance productions with dancers with and without disabilities. They give dancers with a disability a contemporary dance education. With this they fill a blind spot in the Flemish stage landscape.
Ook interessant voor jou